Duluth and Superior, Wi Sealcoating, Asphalt and
Blacktop Leader Since 1989
Our A-1 Asphalt Difference Since 1989!
Duluth and Superior area sealcoating, blacktopping, and asphalt maintenance has special challenges. Our vast Twin Ports area asphalt experience helps us to help you protect your valuable blacktop investment. Since 1989 A-1 Asphalt Co. of Duluth and Superior has nearly 1,000 satisfied residential and business customers. From major parking lot maintenance for companies like Walgreens, Superior Choice, Duluth Electric,and numerous other businesses and churches to nearly a thousand residential driveways we treat all projects the same: We listen to our customers, apply quality product, and do the job right. Free estimates and your satisfaction is always guaranteed. Please explore the website, look at our Projects page and send us an email or phone us with any asphalt sealcoating or renewal, renovation or maintenance work. We expect you will understand there is a reason we have been helping Duluth and Superior area residents protect and repair their driveways and parking lots for over 24 years.
My Company's Professional Creed- "Call the Saver Before the Paver"
"I stand behind our asphalt sealcoating, paving, maintenance and asphalt line striping and patching. My photo is below, and I stand in front of my company in the video above, my family name of Hetzel, my reputation, it's all here on this site and it carries over to the type of work we do. Over 27 years of Duluth and Superior sealcoating and asphalt and concrete experience and hundreds of repeat customers and referrals we believe gives new clients confidence A-1 Asphalt of Duluth and Superior protects and fixes asphalt and concrete driveways and parking lots in a professional and honest manner at a great price. Please call or email us for a friendly and no obligation estimate or consultation." Jon Hetzel-Owner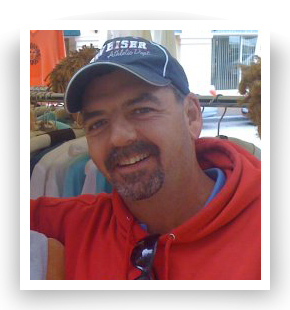 Testimonials
Bradley Koch
"A-1 Asphalt does excellent work. Great price and sealcoating that holds up."
Mitch Zellasney
"Great prices and great work. Our lot looks new again. Excellent parking lot striping too."
Peter W. -Duluth
"The workers were courteous and professional. All in all...unbelievable! I highly recommend A-1 for this type of work!"